It's tough being married and in this business, I tell you. Literally after every wedding we do, I have a bit of wedding remorse on some detail, touch or special moment I wish we had included on our day. If only, we could all have bazillion different celebrations!
So of course I was stuck by a similar emotion exactly four weeks after our son Landon was born. On such day, (when I was feeling exhausted and wondering what on earth had happened to my body), Talia came bouncing over after her hair and make-up session from Naomi's on the way to her trash the dress with
Meg LaBarbera
in slinky little number, which turned out totally
hot
. Naturally, I was insanely jealous and couldn't wait to have the opportunity to trash my dress as well.
Fast forward to a wedding this summer with the incredibly creative and talented Jerome Braga of
Studio 1923
when I broached this subject and together we started plotting mine. With a few weather and schedule related complications we lucked out enough to get the amazing day of March 28.
For the record, my beloved
Reem Acra
"Good Luck" already got pretty trashed the day of our wedding, thanks to a shameless late night dance session at Harbor Park (snort) after our reception ended. Not having the heart to pack it up, it has been hanging in my closet for almost four years and looked so lonely it seemed only right to put it on again. That morning I hit up
Naomi's Studio & Salon
for a messy side bun and smoked out look. It was jam packed with brides having trials and I am sure they were all wondering what on earth I was up to. Later on I was provided not one but two fabulous bouquets (nicknamed red and dead, you'll see why!) by the adorable
Jane Rynaski
. On my wedding day I had pinned an ivory
Fenaroli
hair feather next to my bun, however for the wear it one more time session I went for something even more outrageous and in BLACK, from
Etsy
. The best accessory, however, was my husband Stephen, who put a smile on his face and agreed to go along with my insanity, although I am certain he had fun too!
For the shoot I was going for a bit of vamp, as inspired by Shanna & Travis Barker's wedding, so Elizabeth park, which although as been done time and time again, really served as the perfect setting, as well as convenience as it is up the street from my house. I'm sure the people there thought we had lost it, perhaps they were right!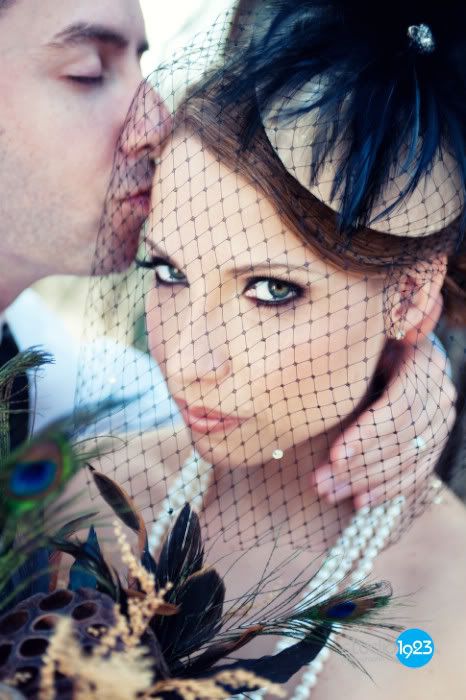 A nod to all the equestrian days.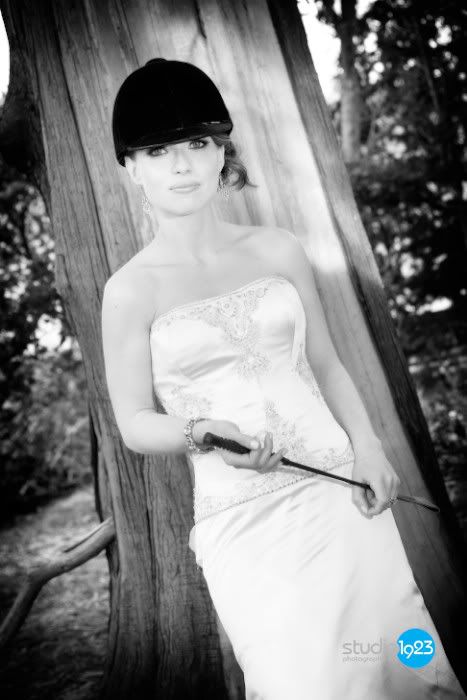 To change it up a bit, Jerome drove us to the produce loading dock in back of Brainard Road. Who knew?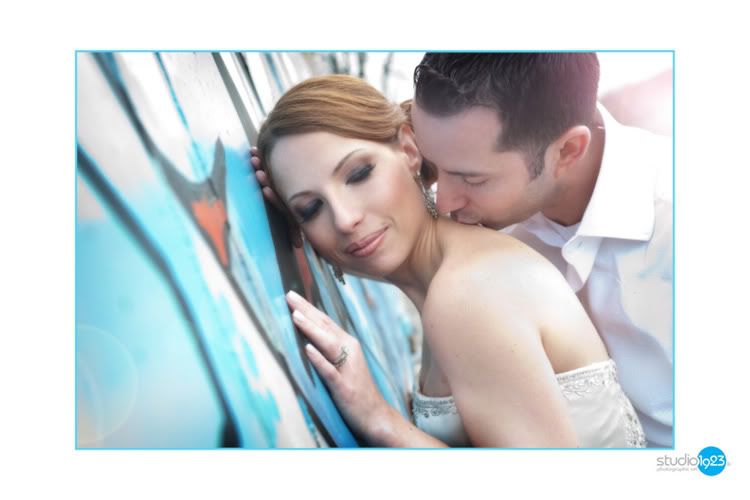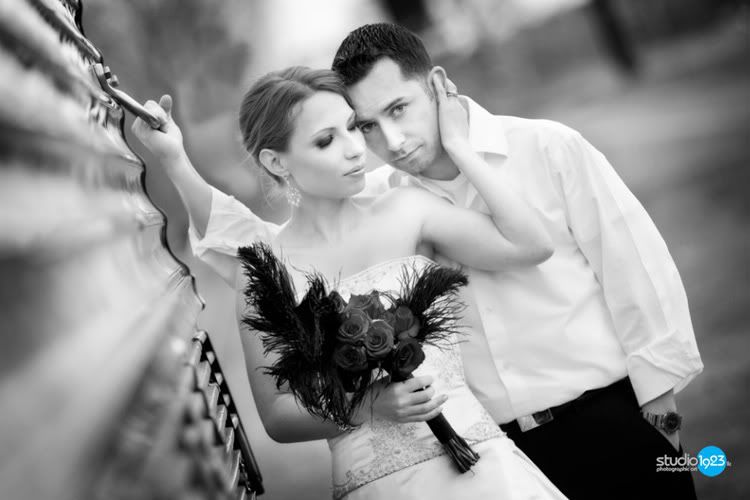 To all brides out there considering a trash the dress/wear it one more time shoot, I totally recommend it. It's a fun day to be relaxed and costumy and totally rock a look that might not work for your wedding day, but totally work just for fun.
Thanks again Jen & Jerome – love you guys!
Lindsay